U.S. Based | Experienced | College Educated
Service Plans are good for one-time projects or ongoing monthly activities. By purchasing a block of time in advance you guarantee your expenses will not exceed a certain amount without your authorization. It's a great way to ensure you do not blow your entire marketing or administrative budget for the year in just one quarter.
Real Estate and Business VA Service Plans
Please note:
You can purchase a service plan using PayPal or by check or money order by mail. Work will commence once funds have cleared either method of payment. You will be provided a receipt for your financial records.
Prepaid time blocks are committed hours, and are guaranteed to be delivered to you within 30 days of purchase.
No more than 1/3  of your service plan purchase can be utilized in the last week of a calendar month. For example, for a 15-hour package, no more than 5 hours can be left for the last week of the month for guaranteed completion, regardless of what day of the month your purchase takes place.
If you purchase a Service Plan and do not use all of your hours within 30 days of purchase, you can choose to be refunded the difference. We especially recommend this if you do not anticipate any imminent need for our services.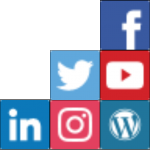 Social Media VA Service Plans
Content Delivery, $350 per month*
Your organization provides all content to be delivered to your audience on a weekly basis. The SMVA helps you stay on schedule, manages the content delivery, monitors audience interaction on your behalf, and lets you know when you need to engage and interact with an audience member.
Content Curation, $850 per month*
Content curation doesn't include creating new content; it's the act of discovering, compiling, and sharing existing content with your online followers.
Weekly curated blog posts
Weekly editorial email newsletters
Share curated content on your social networks
Channel Establishment
Facebook $250, others $150**
Setup of an all-new social media channel or tool with your branding, company information, linking to already established accounts, upload of imaging, an initial introductory post or announcement, and cross-posting of this to currently established accounts.
Please refer to the Social Media VA page for further details and additional related services. Please schedule a 30-minute initial consultation using the button below, free of charge, so we can discuss your needs.
* Partial months will be prorated and must be prepaid.
** All Services must be prepaid and will be carried out in accordance with your service contract. Please refer to your Welcome Packet, which includes a concise explanation of how our business works, a client questionnaire/intake form, and a service contract and non-disclosure agreement to protect both parties' private and confidential information. This document must be on file prior to services being rendered.
Getting Started
Please fill out the contact form to schedule your free phone consultation. We want to understand your goals and we'll determine our ability to meet your needs by your deadline during this conversation. If you decide to hire Pens and Pixels, we will send you a personalized Welcome Packet. In your packet you will find:
A personalized message welcoming you aboard!
My commitment to top-notch customer service and how I will go about delivering it
A concise explanation of how my business works, including policies outlining hours of operation, holidays observed, vacation days, and more!
An explanation of additional services
Your client questionnaire/intake form
A service contract and non-disclosure agreement to protect both parties' private and confidential information