I first got my business license in 1995. I started out by writing resumes for people, and things just grew from there. I got married in 1997 to Stephen, who was a graphic designer at the time. We've always freelanced a bit, while having careers. For 10 years I was exclusively self-employed, both as a real estate broker and a business consultant. 2013 found us unexpectedly leaving Seattle for the Los Angeles area.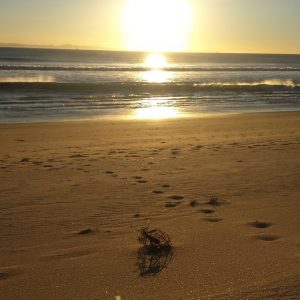 When arriving in Orange County, I was hired to open a branch office of a 25 year old property management company based out of LA county. Three years later I found myself suddenly restructured out of what I thought was a very secure position. Although there are a lot of trade-offs when becoming a W-2 employee, there also is some security in it. Except maybe not always 100% job satisfaction. Or 100% job security, either!
While job hunting the past couple of months I slowly came to realize that what I really missed was the variety that came from working with entrepreneurs and sales professionals – and the challenges that came with each one. I most often worked with Seattle area real estate brokers, (since I also was one), and this provided extra income for me, especially during the recession years. Other small business owners were also referred to me and I enjoyed working with each one, figuring out how to best help each person help themselves. I was a business coach and social media practitioner, and I enjoyed demystifying this new medium. Now it's not so new, but it still is something that often falls through the cracks for busy business owners, just like any other kind of marketing. When you're busy with your business you don't have time to market. Suddenly you've finished all that backlog of work and now there's no new work to do – because you never had time to do your marketing! An assistant like me – whether virtual or in person – can help break this cycle.
So I've decided to "hang out my board" once again, and become an official Virtual Assistant, or Real Estate Virtual Assistant. We're revamping our website since it hasn't been used in several years, and I hope you will come back to visit again when we do the official roll out January 1, 2017!
The evolution of Pens and Pixels
1995 – Resume writing for job seekers (as Copy Creation)
1998 – Pens and Pixels formed with spouse. Focused on print marketing such as brochures, postcards, and flyers.
2000 – Website development for direct marketing and personal branding.
2006 – Mobile technology support and coaching as smartphones and tablets became a major part of daily operations for overwhelmed small business owners.
2008 – Began blogging for other businesses.
2009 – Social media marketing coach: Demystified the why and how of maintaining a Facebook and Twitter presence instead of outsourcing it to a 3rd party like myself.
2010 – Added Video Production: Produced promotional videos for several real estate brokers, and an entire interview series for a large fundraising event in the sustainable food movement.
2013 – Relocated to Los Angeles, business operations suspended in Seattle.
2016 – Rebirth of Pens and Pixels! Business operations to begin January 1, 2017.
Relaunching Pens and Pixels – this time in Los Angeles!