It's December and that means most people are preparing their business plans, growth strategies – and BUDGETS – for the coming year.  If you work for yourself sometimes it is hard to plan your income, but you should be able to map out your expense budget in advance (thus informing your income NEEDS at least). Especially if you work in a sales profession, without writing down any details you already know it's "Bigger, better, faster, MORE, MORE, MORE". If you've been working in sales for a number of years, you know by now it is crucial to plan ahead. And the only way you can achieve BBFMMM is by cloning yourself – or hiring a good assistant.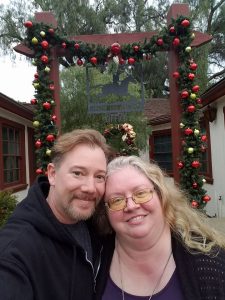 Luckily we are well on our way into the 21st century and technology has caught up with what you always needed to best run your business – and a way for administrative talent to DELIVER it to you despite the virtue of geography. You probably would not have considered hiring a Virtual Assistant more than five years ago. Now it's an affordable way of getting top talent to work for you and help you achieve your business goals in 2017.
With video chat, SaaS programs, document and screen sharing, and almost everything able to be securely stored in the cloud, there is absolutely no reason why you can't have your pick of administrative assistance for your business.  To help you brainstorm what you can get help within the coming year, check out
"10 Things to Outsource to a Virtual Assistant", from Entrepreneur magazine. Jot down your ideas as you go, and before you know it you will start seeing a way for you to take back some of your time AND achieve your financial goals this next year.
Have a wonderful holiday season – and let me know how we can help you achieve your business goals in 2017!
How to determine if a Virtual Assistant can help you get to BBFMMM